Partenaires
Our partners
They support us in this adventure and we thank them very much, because without them, without you, the Goodwill Farm cannot exist 🙏.

Hydrozone in Périgueux is our official supplier of hydroponic and organic gardening equipment.
It is a real chance to be able to count on their wise and benevolent advice.
Do not hesitate to visit their store.
18 RUE DE LA PRAIRIE
24430 MARSAC SUR LISLE - Phone: 0952329793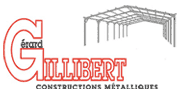 The company of metal constructions Gillibert will help us to carry out the 2 large doors of the barns that we will have to create. A big thank you to Karim for his expertise and generosity.
Gillibert Construction Métalliques
16230 Saint-Amant de Bonnieure
Tél: 05.45.39.20.95


Waskr will be the first company to join the Goodwill Farm to take advantage of our coworking space and our business domiciliation service. We look forward to welcoming them and providing them with the means for their development in a benevolent environment conducive to success.
To become partner
If you also wish to support the creation of the Goodwill Farm, do not hesitate to contact us to find out about our partnership offers.