Presse
They're talking about us in the news

May 11, 2021

A big thank you to Juliette Laferrere for her article in the 11/05/21 edition of the Dordogne libre.
We don't forget Rémi Philippon for the photos.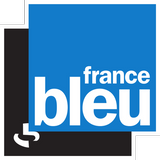 May 7, 2021

A big thank you to Lucile Riéra and the whole team of RLP 102.3 (Radios Libres en Périgord), for this very pleasant interview.
May 6, 2021